June 20, 2017
I wandered to see our beautiful flying observatory, settled in her home at Bld 703 in Palmdale, CA, in the hangar to keep cool. Temperatures down here in the desert got to over 107 F (42 C) this week.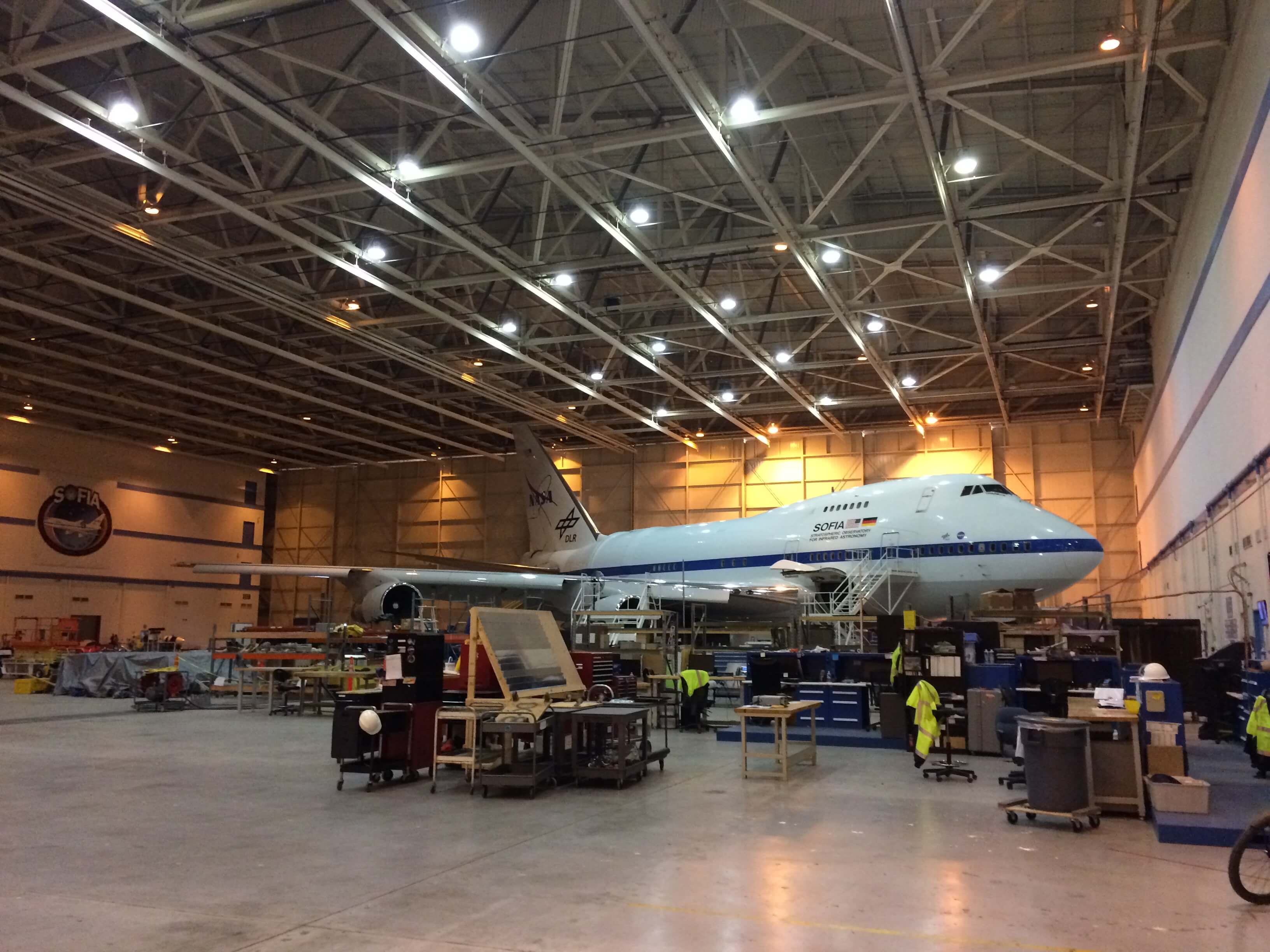 Chatted with three mechanics, before they went home for the day, who will be on the flight out to Christchurch New Zealand. All had been on the prior deployments. They commented on how cold it will be there in New Zealand (as we have this conversation in over 100 degree F weather). One actually shipped some long johns courtesy of Amazon. Now that is planning ahead. They specifically mentioned to bring bags full of warm clothes, but no wool. Something about wool not liked by New Zealand customs? Oh and food, if not declared. Their advice to me. Declare everything. Most likely all the food will be confiscated by customs. If I don't declare contents I would face a hefty fine. Apparently one of the SOFIA team had to pay for a $400 Chicken Nugget. Now that's food for thought.
My bags are full. The plane is ready. The adventure begins tomorrow.