Doug visited me again in England in late October-early November 1997, where we spent some time finding English mazes. We hopped a train to Hampton Court Palace (SW London) and strolled the palace room and gardens where Henry VIII used to pace. They had a neat garden maze, a bit popular, but none the less, very fun.

We set our sights on nearby Saffron Waldon (in Essex) to check out their turf and hedge maze. We had a great time.

The turf maze measured 1km in length when you walked from start to finish. It was located on the town's green. Doug and I started at differnt times and we continued to make neat patterns with respect to each other as we completed the maze.
---
Doug walking the turf maze.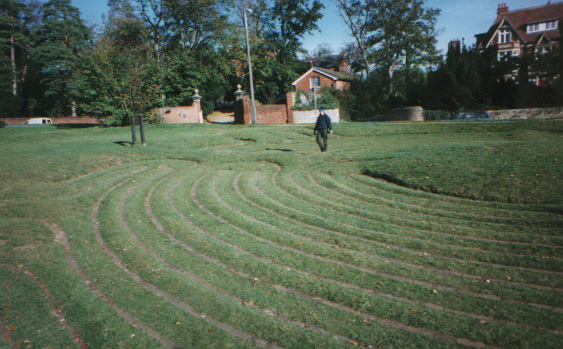 ---
The town had also replanted a Victorian hedge maze in 1984. We had to sign out a key from the visitor's centre (they limit the number of visitors this way because some of the yew trees are still growing and in need of care) to have an hour's play in the restored hedge maze, all to ourselves. It was grand and I got lost a few times....

---
Hedge maze at Saffron Waldon.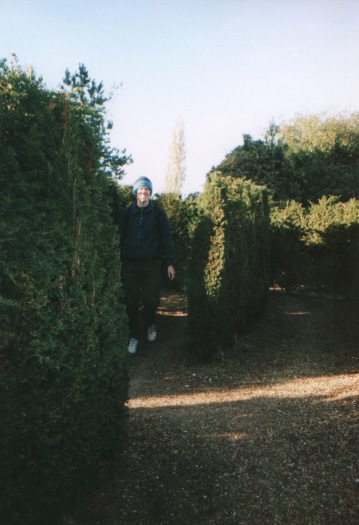 ---